Nativity Trail
Welcome to Ripley Church's Nativity Trail
Around the village there are thirteen stations that describe the story of Christmas each one has been designed by someone in the village.
At each station you can find a letter, which together make up a phrase if you collect them all you will complete the phrase and be able to pick up a prize at the back of the church.
Please follow the link below which will connect you to a map giving the locations of each of the stations.
Good luck and we hope you enjoy it!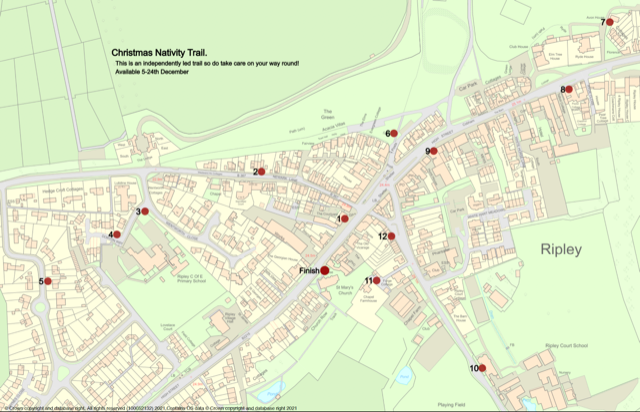 Link to other childrens activities over Christmas